The real estate market nationwide has seen unprecedented activity in the past two years, with record-low mortgage rates encouraging many interested buyers to drive up demand and, with it, home prices. Now that national interest rates have increased once more and demand is starting to wane, many are wondering what the coming year will hold for the real estate market in their community.


If you're intrigued by all the charm and affluence of the Lincoln Park neighborhood in North Chicago, with its gorgeous green spaces, historic architectural points of interest, and beautiful homes, you might be wondering what the real estate trends in the area look like. This picturesque community is home to the Lincoln Park Zoo, the Chicago History Museum, and much more—but what about real estate?


The Lincoln Park community features tranquil, tree-lined streets and sidewalks, with a spotlight on its namesake Lincoln Park. The real estate landscape here showcases vintage brownstones, modernized condominiums, and spacious single-family properties with plenty of appeal for young families. Residents enjoy a scenic backdrop of the city skyline and the 1,200 acres of Lincoln Park charm right in their backyards.


In Lincoln Park (and Chicago as a whole), the market has been fairly balanced. Will 2023 be the same? If you're considering buying or selling a home in Lincoln Park next year, keep reading for expert guidance from the
Cadey O'Leary Collection
for everything you need to know to make the most of your transaction.
The Chicago housing landscape
According to the most recent monthly market
update
by Illinois Realtors, the median sales price for Chicago properties is $320,000. This is a modest 2.2% rise over the $313,000 median price seen in October 2021. The number of days on the market has also remained largely unchanged, with homes spending 34 days on the market compared to 35 in October 2021 (a 2.9% decrease). These statistics suggest that the Chicago real estate market has remained relatively stable over the past year. In fact, year-to-date, the median sales price for Chicago properties has held steady through the fall, and the number of days on the market has only decreased by 8.3%.
A snapshot of Lincoln Park real estate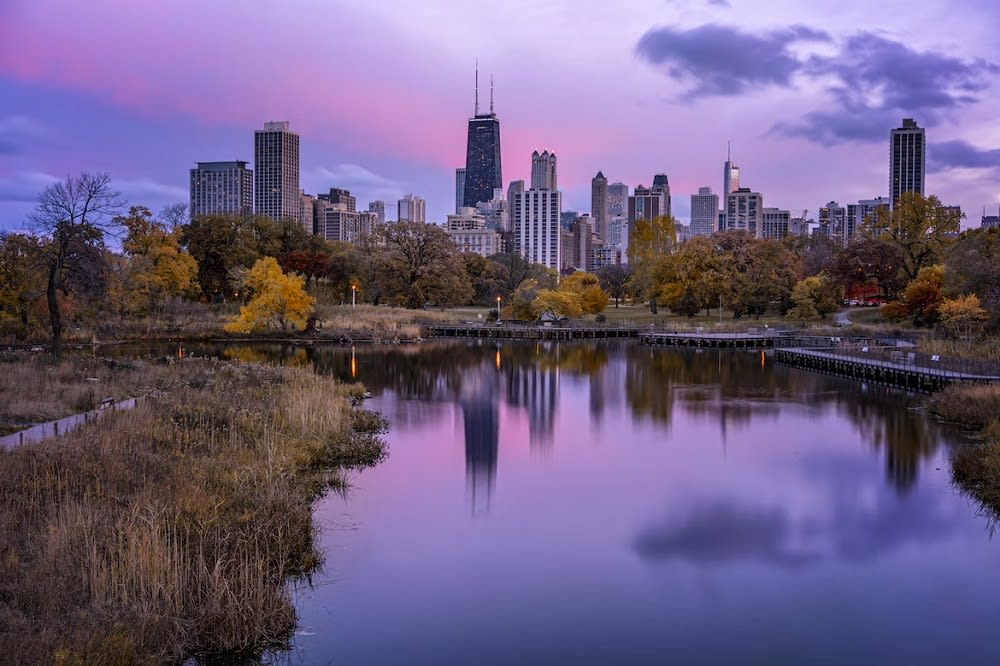 Zooming into Lincoln Park specifically, we find a real estate scene full of stunning properties that command higher prices than other neighborhoods of Chicago. The real estate landscape here is a niche market, replete with richly appointed homes and upscale condos with amenities at every turn. From private elevators and grand foyers to limestone fireplaces, soaring ceilings, private terraces, and heated marble flooring, there is no shortage of luxury to be found in these condos in Chicago's most affluent neighborhood.
Within Lincoln Park, home prices have risen by
20.2%
since 2021. However, inventory remains low, and interest rates have been on the rise throughout 2022, leaving many buyers hesitant to enter the housing scene. With that said, the consistently rising prices indicate that the Lincoln Park housing market continues to show promise, especially as this area is incredibly sought-after. Not only that, but Cadey is the leading condo seller in Lincoln Park, with the highest average transaction size of $1.9 million. If you want to team up with the very best, reach out to her!
Inventory and closed sales
Within
Chicago
, the inventory of actively listed homes decreased by 18.7% from October 2021 to October 2022. Likewise, year-to-date, there has been an 8.3% drop in inventory. Closed sales are also significantly down; there has been a 29.1% decrease in closed sales for single-family properties, a 31.9% decrease for condos, and a 30.8% decrease for all property types overall since October 2021.
These statistics are consistent with the trends seen nationwide, as many buyers are hesitant to purchase properties due to rising interest rates, which reached upwards of 6% as of Fall 2022. Many sellers are also hesitant to list their properties during such a changing and uncertain market. These dynamics are expected to continue leading into 2023, taking into account the natural ebbs and flows of the market. Some months may see dips in inventory, while others will show higher numbers. For those interested in buying a home in Lincoln Park next year, working with a real estate agent will ensure they explore the market when inventory is at its peak.
What buyers can expect
The market is looking strong for buyers who are considering investing in a home in Lincoln Park in 2023, with housing prices remaining relatively steady. The key is to work with a real estate agent who understands the intricacies of the local market. When are prices at their lowest from year to year? When do most sellers tend to put their homes on the market? Understanding these kinds of trends will help buyers strategize about the perfect time to jump in and start browsing for homes.


Even in a balanced market or a market that favors buyers, interested home buyers should take measures to prepare for their investment. Exploring the neighborhood can be a great first step. Buyers should spend time determining the cost of living in Lincoln Park, assessing which transportation options are available, and researching the nearby schools, restaurants, and entertainment venues that suit their interests best.


From there, buyers should review their finances and determine how much they're willing to invest. Completing the pre-approval process and jotting down a list of their preferred square footage, bedroom count, and home features are other ways to help the home-buying experience go smoothly and efficiently. Your Lincoln Park real estate agent will be a valuable resource for connecting you with properties that fit your criteria and budget. Working with a leading local agent like Cadey O'Leary will guarantee that you receive exceptional service, top-tier knowledge of the community, up-to-date real estate insight, and a detailed level of attention and expertise where it matters most.
What sellers can expect
Sellers can expect a market that requires them to be strategic and plan ahead. Working with an experienced real estate agent will be imperative, as they are well-versed in making a home stand out and drawing in the most buyers using tried-and-true tactics like staging, expert photography, and compelling listing pages.
Step into the Lincoln Park real estate market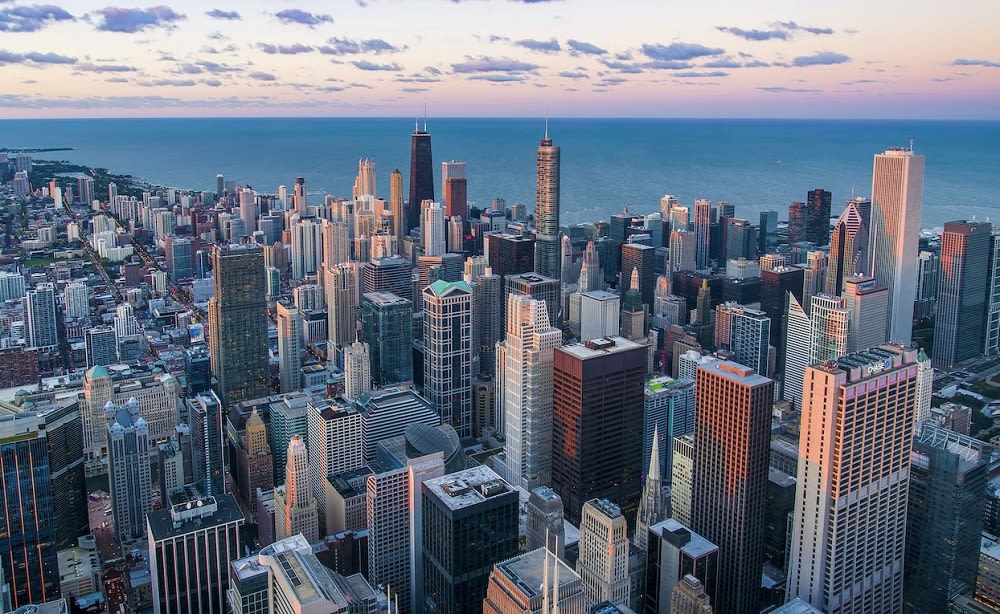 Experts expect 2023 to bring much of the same as 2022. With prices stabilizing, it's an excellent time for buyers to consider taking the leap and making an investment. For sellers, there are still ways to get the most out of a sale, especially if they work closely with an experienced local real estate agent.
Real estate agent Cadey O'Leary is an expert at navigating the luxury market in Lincoln Park. As a top-10 producing agent in this gorgeous neighborhood, Cadey is ready to help buyers and sellers reach (and exceed) their goals, with unparalleled customer service at every turn. If you're ready to learn more about how to start the process, get in touch with
Cadey O'Leary
today.